24 Hour Service
HIGHEST QUALITY CARE
Trusted Medical Care Center
cutting-edge technology & best healthcare professionals.
Good Health is Our Promise!
We provide state-of-the-art medical care.
HEALTH FACILITIES
Medical Infrastructure List
Krishna Hospital have been a one stop put for all health issues.
10:00AM - 1:00PM
5.30PM - 8:30PM
Advanced Facilities
Medical hospitals have one of the most advanced treatment facilities dedicated to medicine. These facilities aid in medical research and innovation. The critical care facilities are said to be one of the largest and most advanced units in the region, giving medical and post-surgical patients the best care there is.
State-of-the-Art Departments
Each department of medicine is equipped with the latest technology that is handled by expert technicians. The hospital also has in-house comprehensive diagnosis services at the hospital, including laboratories and international standard imaging services.
Experienced And Qualified Professionals
The hospital comprises a highly competent team consisting of skilled and experienced Doctors, seasoned administrators, highly trained nurses and health care technicians; all of who aim to provide superior patient care.
FREE HOME VISIT
90546 33633
Complete Haemogram
(28 Test)
Liver Function Test
(1 Test)
Kidney Function Test
(1 Test)
Free Dietician Consulting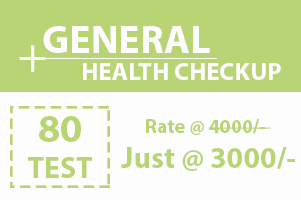 Complete Haemogram (28 Test)
Liver Function Test (5 Test)
Kidney Function Test (3 Test)
Free Physician & Dietician Consulting
Complete Haemogram (28 Test)
Liver Function Test (9 Test)
Kidney Function Test (6 Test)
Free Physician Dietician & ECG
Mediclaim (Insurance) Facility
Religare Health Insurance